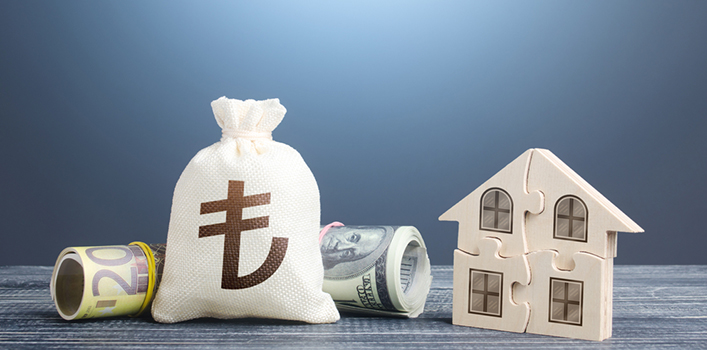 What Is Commercial Real Estate And Is It Recommended To Invest In Turkey?
What is commercial real estate?
Commercial real estate is real estate that is used in investments and economic business. Turkey has become the destination of the East and West in the search for commercial real estate to launch investment activities. Its cities topped all commercial real estate activities, especially Istanbul, Antalya, Yalova, Bursa, Trabzon, Sapanca, and Mugla, along with other central Turkish cities, making these booming cities preferred options for those looking for commercial real estate in Turkey.
Types of commercial real estate
Commercial real estate in Turkey varies, the first of which is the commercial offices in Turkey. It is very important to seek the assistance of a trusted, experienced real estate advisor before investing in commercial offices. For example, Next Group Real Estate, the leading real estate investment and advisory company, provides investors and those wishing to own in commercial offices, reliable services, advice, and real estate guaranteed by the Turkish government.
Also, shops are considered commercial real estate, so you can find the best option to buy a shop, in order to conduct your business, or for the purpose of investing in real estate in turkuy and renting it to other businessmen, or even through resale operations, which brings you profitable financial returns.
The warehouses that are used for commercial purposes are considered commercial real estate in Turkey, as the foreign capital being pumped into Turkey indicates an increase in commercial confidence in the Turkish economy.
Hotels in Turkey are one of the most famous commercial properties with great returns on investment, as Turkey is characterized by its geographical proximity to most Arab countries, in addition to the picturesque nature that it possesses, and its moderate climate in summer and winter, which makes investing in the Tourist Real Estate In Turkey a profitable option.
Buildings for commercial purposes in Turkey are characterized as fruitful commercial real estate, as Turkey is one of the most important countries that attract real estate investment for various purposes such as tourism, residence, and Investment In Turkey.
What are the advantages of investing in commercial real estate?
Turkey is one of the most attractive countries to attract people to real estate investment, as it has become a preferred destination for trade, tourism, study, and general investment. Therefore, many investors wish to seek commercial real estate in Turkey for a variety of investment purposes, making the Turkish market vital. Not to mention, risks of real estate investment are minimal, and they almost do not exist when consulting real estate experts prior to any investment activity in the commercial real estate sector.
The diversity of commercial real estate is commensurate with all the advantages of Turkey. Commercial real estate for tourist purposes corresponds to the nature of Turkey and its strategic location between Europe and the Middle East. High demand for various commercial properties has also made the demand for high real estate prices In Turkey have increased in recent years, and buying commercial real estate to invest in Turkey has become one of the most profitable options.
Is it recommended to invest in commercial real estate in Turkey?
There is no doubt that investing in commercial real estate in Turkey has become a major investment option, and it should be noted that investing in commercial real estate is becoming one of the most important tools for developing the Turkish real estate market. The Turkish Government has also enacted laws promoting this type of commercial activity by facilitating the purchase of real estate and reducing routine procedures. In addition to granting the possibility of convenient installments to investors, as well as their partial and total exemption from certain taxes and granting residence and Turkish citizenship if they own property of a certain value. Many of these commercial properties have distinctive locations, vital access, and competitive prices at the global luxury level.
What are the opportunities for investing in commercial real estate in Turkey?
There are many reasons to support investment opportunities in commercial real estate in Turkey, and entering the Turkish real estate market has been promising. The real estate sector has not been affected by the repetitive crises that strike the economy from time to time. Investment in the real estate market is characterized by long-term investment. The period of benefit from the purchase of real estate is up to a few years, while the observer of the crises that the Turkish economy is going through finds that they, on their own, do not usually last long. The demand for real estate is consistently high, contributing to the dynamic of the Turkish real estate sector as the closest safe haven for capital.
It is certain that the Turkish real estate sector is also affected by objective factors that go beyond the meaning of the real estate sector itself because it includes the country's infrastructure in its comprehensive sense.